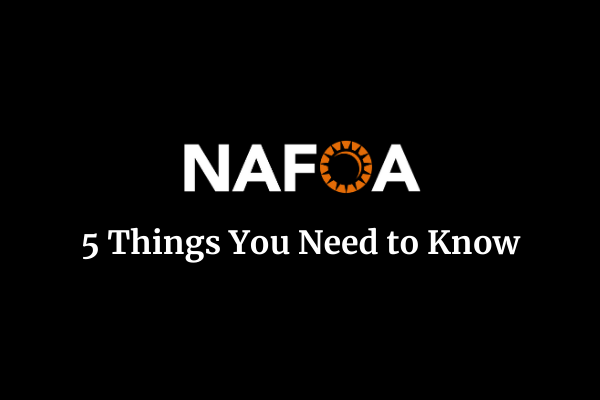 Oct 26: 5 Things You Need to Know this Week
October 26, 2020
1. ELECTION 2020:
READ THE PRESIDENTIAL CANDIDATES' NATIVE POLICY PLANS
2. POLICY:
DEPARTMENT OF TREASURY ISSUES UPDATED CRF FAQS
3. JOBS:
AMERICAN INDIAN COLLEGE FUND SEEKS SENIOR ACCOUNTANT
The Senior Accountant will be a member of a three-person accountant team. The team is highly collaborative and interdependent. Finance team members are trained in all facets of the College Fund's financial management and provide back-up support to each other as needed. External vendor partners include auditors, bankers, investment consultants, 403B administrators, accounting software provider, and insurance brokers. This position has significant interactions with team members across the College Fund, especially department team leads.

Learn more and apply.
4. EDUCATION:
VIRTUAL TRIBAL COLLEGE FAIR
In an effort to support and promote tribal colleges during this time, the Student Success Services Department at the American Indian College Fund is hosting a virtual tribal college fair to give community members and high school students an opportunity to learn about the programs offered at tribal colleges.

The TCU fair is October 26-30, from 12-1:30pm, highlighting a program area of focus on each day of the fair:
Monday, Oct. 26th: Health majors
Tuesday, Oct. 27th: STEM majors (includes, IT and hard sciences)
Wednesday, Oct. 28th: Liberal arts (includes Native American studies and social sciences)
Thursday, Oct. 29th: Business majors and Career and Technical Education (CTE) programs
Friday, Oct. 30th: Athletics/Sports programs
During the 1.5 hour time, College Fund will host a panel of various tribal college representatives and College Fund ambassadors to share about the programs offered based on the area of focus each day. RSVP here.
5. EVENTS:
WEBINAR: SCALING UP: CREDIT ACCESS FOR NATIVE PRODUCERS
Native producers: Are you looking to access financing resources for your agricultural operation or food business? On Thursday, October 29, 2020 at 11:00 a.m. CT the Indigenous Food and Agriculture Initiative will be reviewing how to access agricultural credit in Indian Country. This webinar opportunity will provide an overview of credit basics, detail the various lending resources available for tribal food producers, and discuss strategies for mitigating financial risk in agricultural production. Register here.