---
---
Member Tribe Reception/Meeting
---
---
---
General Session
Opening Prayer and Cultural Sharing
---
NAFOA Welcome Remarks
---
Host Tribe Welcome
---
Conference Co-Chair Remarks
---
Debora Juarez, Council President, District 5, Seattle City Council
---
Representative Debra Lekanoff (D), 40th Legislative District, Washington State
---
Directing the Recovery
Almost one year ago Treasury established the Office of Recovery Programs
 and attorney Jacob Leibenluft was named as the Chief Recovery Officer. Mr. Leibenluft looks back on his work overseeing programs authorized  through the CARES Act, the Consolidated Appropriations Act of 2021, and the American Rescue Plan and shares his outlook on the year ahead.
Speaker:
Jacob Leibenluft, Chief Recovery Officer, Office of Recovery Programs, U.S. Department of the Treasury
---
The Importance of Community Engagement During COVID-19
The pandemic has impacted tribal communities in different ways. Tribal leaders will share how they safely enacted town halls, needs assessments, and surveys to touch all corners of their communities. They will also discuss how they incorporated tribal member feedback into every phase of budgeting COVID-19 relief funding to ensure it responded to the needs of the people.

Moderator:
Melanie Benjamin, Chief Executive, Mille Lacs Band of Ojibwe
Speakers:
Fawn Sharp, Vice President, Quinault Indian Nation
Cheryl Smith, Chief, Jena Band of Choctaw Indians
---
---
---
Breakout Sessions
ARPA Compliance & Reporting for Treasury Programs
As part of the American Rescue Plan Act (ARPA), the Department of the Treasury has released a final compliance rule for the Coronavirus State and Local Fiscal Recovery Funds, which includes $20b in funding for tribal governments. This rule includes guidelines, programmatic changes, and considerations crucial to aiding the ARPA compliance effort. Learn about what program options are available at the Treasury Department, what reporting is necessary, and how to ensure that your tribe remains compliant.
Speakers:
Elizabeth Ames, Chief Financial Officer, Nooksack Indian Tribe
Mike Dierlam, Senior Manager, REDW
Anita Shah, Partner, Moss Adams
Stephen Parker, Vice President, Public Affairs, Gener8tor


---
Tribal Administrator's Roundtable: Managing a Staff During COVID-19
The Tribal Administrator provides a critical role in both recruiting new staff and providing support to current staff. Many tribal finance offices have been severely understaffed during the pandemic. How does a Tribe ensure staffing is appropriate to carry-out essential government services during the pandemic? How can ARPA funding be used to attract, retain, and reward tribal employees?
Moderator:
Catherine Edwards, 1st Vice President, Central Council Tlingit and Haida Indian Tribes of Alaska
Speakers:
Larry Barton, CFO, Oneida Nation
Dahlton Brown, Executive Director of Administration, Wilton Rancheria
Ben Ray III, Tribal Administrator, Big Valley Rancheria


---
Energy Project Financing for Tribes of All Sizes
Not all energy projects require multi-billion dollar investments. Find out what is available in the world of public and private energy project financing and what successful tribes are currently taking advantage of these funds. Hear from energy experts the different options that exist for tribal governments, including traditional/fossil projects, renewable/net-zero, Carbon Capture, R&D, and more.
Moderator:
John Lushetsky, Senior Advisor, U.S. Department of Energy
Speakers:
Kevin Blaser, Economic Development Services Director, Blue Stone Strategy Group
David Conrad, Deputy Director, U.S. Department of Energy Office of Indian Energy Policy and Programs
Carolyn Stewart, Director Tribal/Indigenous Relations, NextEra Energy
---
---
---
Breakout Sessions
ARPA Compliance & Reporting for Interior Programs
The American Rescue Plan Act (ARPA) made a historic $31.2 billion investment in Tribal communities, the largest single investment the United States has ever made in Indian country. This includes $900m to the BIA and $850m to the BIE, each with strict programmatic allocations. Find out what you and your tribal government need to know in order to ensure compliance with the ARPA's standards with regards to the many Department of the Interior Programs.
Speakers:
Wesley Benally, Principal, REDW
Joshua Branum, Senior Manager, Audit, Wipfli
Sabrina Renteria, Grants Financial Analyst, FSA Investment Group
---
Paving the Road Forward: Funding Tribal Infrastructure
Transportation has historically been one of the most underfunded programs in Indian Country. However, this is about to change. With new flexibility from the American Rescue Plan Act (ARPA) and passage of the Infrastructure Investment and Jobs Act of 2021, tribes now have access to a wide range of new transportation funding. Learn about funding sources, options, and eligibilities to support community projects.
Speakers:
Steven Leash, Director of Public Works, Cahuilla Band of Indians
Wizipan Garriott, Principal Deputy Assistant Secretary - Indian Affairs, U.S. Department of the Interior
Margueritte Secola, Managing Director, The Project Team, Ho-Chunk, Inc.
Kevin Wimsatt, CEO, Bold Concepts



---
The ABCs of C-stores: Stories of Successful Tribal Convenience Stores
A simple unassuming convenience store is anything but. During the pandemic, c-stores have become the go-to places for people to get basic necessities in a rush.  According to a report by the National Association of Convenience Stores, c-store sales broke records in 2020 due to increased demand for goods. Tribal c-stores have the potential to be an incredible economic opportunity for tribes yielding high profits with the right strategy, as well as to provide essential needs within the community. In this session, tribal participants with c-stores will learn how to best benchmark their success and share best practices that could allow tribes without c-stores to get in on the game.
Moderator:
Rick Jensen, President, Harbor Wholesale
Speakers:
Bob Iyall, Chairperson, Tribal Convenience Store Association
Tony Liberal, Vice Chairperson Tribal Convenience Store Association
Kyle West, CFO, Wolf River Development Company


---
---
---
Breakout Sessions
Blazing Ahead: Lessons from the Pros
At the ten-year anniversary of adult use legalization, what models for tribal cannabis cultivation, manufacture, and sales have emerged? What's working and what's not working? What are the options and what are the factors that contribute to the preference for and success of different models? A comparison of approaches of tribes in different states and the factors driving those models.
Moderator:
Rion Ramirez, CEO, Port Madison Enterprises
Speakers:
Whitney Gravelle, President, Bay Mills Indian Community
Whitney Hodges, Partner, Sheppard Mullin
Brie Coyle Jones, Partner, Miller Nash LLP
Kelly Routt, Director, Administrative Hearings Division and Tribal Liaison, Oregon Liquor and Cannabis Commission



---
GASB: What's New and What to Know
Keep up to date with the latest activities of the GASB and what is happening in the world of tribal accounting. Recent relief money appropriated over the past year has come with mountains of guidance, FAQs, deadlines, and extensions for tribes to keep track of. A panel moderated by GASB will discuss the various ins-and-outs of tribal accounting, what's new, and what you need to know going forward.
Moderator:
Roberta Reese, Senior Project Manager, Government Accounting Standards Board (GASB)
Speakers:
Tasha Repp, Partner & National Practice Leader, Moss Adams
Scott Huebert, Partner, Finley & Cook, P.L.L.C.


---
---
President's Reception
The Suquamish Tribe
---
Women's Leadership Breakfast
This breakfast will provide a forum for women tribal leaders and others in key tribal finance positions to exchange ideas, share experiences, and inspire each other to achieve their goals.
Sponsored by: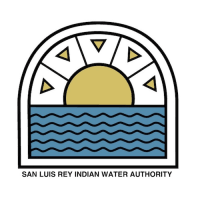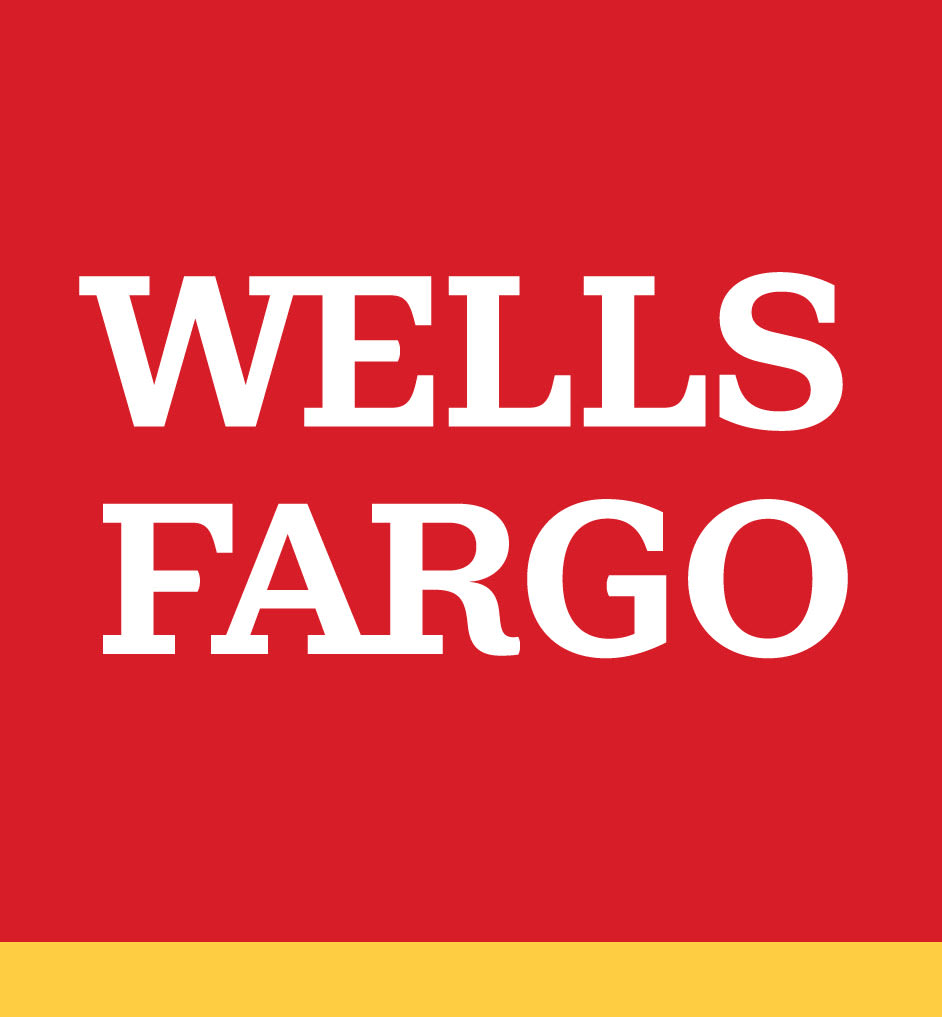 ---
---
General Session
Opening Prayer and Cultural sharing
---
NAFOA Board Campaign Speeches
NAFOA is hosting elections for two of the five board positions in the organization. This year we will hear from candidates wishing to hold the President and Second Vice President positions on the Board.
---
GAO and the Importance of Auditing, Investigating, and Reporting on Government Agencies
The Government Accountability Office is tasked by the Congress with evaluating how well the federal agencies implement their programs and spend the money the Congress appropriates. GAO recently released its report on how the Treasury and Interior managed funds for Tribes and their members appropriated under the CARES Act. Hear GAO talk about the report and the other recent and ongoing work related to American Indians and Alaska Natives.
Speakers:
Anna Maria Ortiz, Director, Natural Resources and Environment, U.S. Government Accountability Office
Tammy Conquest, Assistant Director, Natural Resources and Environment, U.S. Government Accountability Office
Lisa Van Arsdale, Assistant Director, Natural Resources and Environment, U.S. Government Accountability Office


---
An Update on Ag Programs
Janie Simms Hipp, General Counsel, USDA, will provide an update on what is happening at USDA that can directly impact Tribal governments.
---
Where's the Economy Headed? Federal Reserve Bank of San Francisco President Mary Daly discusses with Aaron Klein
The economy bounced back faster than expected in 2021, but along with strong growth and hiring, inflation returned. Supply chain disruptions, new variants of COVID, and now war in Europe present new and different challenges for an economy and a nation still trying to figure out the new normal. Economist Aaron Klein sits down with San Francisco Federal Reserve President Mary Daly to discuss their thoughts on where the economy is, where it's headed, and what does this mean for the world, the nation, and Indian country for the rest of 2022 and beyond.
Speakers:
Mary C. Daly, President and CEO, Federal Reserve Bank of San Francisco
Aaron Klein, Economic Advisor, NAFOA
---
Supremely Consequential: Federal Litigation Update
The Supreme Court has three relatively new Justices and the potential for one more to join the bench before the midterm elections. Many key issues affecting Indian country end up before the Supreme Court.  John Echohawk, Executive Director, Native American Rights Fund (NARF), will provide an update on the Supreme Court's docket as well as other important cases to watch as they move through the circuits.
---
---
---
Breakout Sessions
CAREful: Preparing for the CARES Act Audit
The CARES Act provided necessary relief to assist tribes during the pandemic. In this session, speakers will cover an overview of the Single Audit process, best practices for preparing for the audit, corrective action plans, and how to play defense – learn how auditors determine testing.
Moderator:
Hattie Mitchell, Senior Manager, Tribal Consultant, REDW
Speakers:
Jamison Scarpelli, Senior Manager, Wipfli LLP
Gwen Zech, Senior Manager, Tribal Advocate, Baker Tilly


---
Bringing Broadband to your Reservation: Planning to Implementation
Access to high-speed internet continues to be an issue for many tribes and there is an additional $2 billion for tribal broadband projects thanks to last year's Infrastructure legislation. This panel will discuss the basics of what federal programs are available to help and how to plan for and design a broadband network to serve your community.
Moderator:
Adam Geisler, Division Chief, Tribal Connectivity & Nation to Nation Coordination, National Telecommunications and Information Administration (NTIA)
Speakers:
Joseph Rupnick, Chairman, Prairie Band Potawatomi Nation
Danae Wilson, Manager, Department of Technology, Nez Perce Tribe
Gregory Burrill, 5G Alliance Manager, Dell Technologies - Federal | Alliances
---
The Nuts and Bolts of Current Housing Programs
Home-ownership is a major component of wealth in America. Although American Indian home-ownership has risen over the last two decades, not all tribes are aware of the programs and opportunities that are available to them. Join for a discussion on the housing market, the urban Indian Housing Initiative, and the other various tribally owned resources available to help build generational wealth for American Indians.
Moderator:
Aaron Klein, Economic Advisor, NAFOA
Speakers:
Mark Brunson, CFO, Cedar Band Corporation
Adam Rose, Director of Partnership and Growth, Travois
Casey Lozar, Vice President, Director of the Center for Indian Country Development
---
---
Leadership Awards Luncheon
The Annual Leadership Awards Luncheon honors tribal leaders and finance professionals for their outstanding contributions to improving economic conditions in Indian Country.
Awards:
Large Deal of the Year
Small Deal of the Year
Executive of the Year
Tribal Leader of the Year
Honorary Leadership Award
---
Breakout Sessions
Long-term Financial Planning for Indian Country
In recent years the Federal Appropriations process for tribes has become increasingly inconsistent, complicated, and unpredictable. This creates a significant challenge for tribes who want to plan their expenditures into the future. In this session, attendees will learn about the process and politics behind federal appropriations and hear how tribes have successfully managed their federal monies through these uncertain times. Panelists will also discuss best financial and accounting practices to help tribes create and implement long-term plans for their federal dollars.
Moderator:
Geoff Urbina, Managing Director, Western Regional Manager, KeyBanc Capital Markets Inc.
Speakers:
Jerry Henke, CIO, Muckleshoot Indian Tribe
R. Scott Layton, Director of Finance, Rincon Band of Luiseño Indians


---
IRS and TTAC - Working Together for the Benefit of Indian Country
There is always news to share from the Internal Revenue Service (IRS) Indian Tribal Government (ITG) office. Meanwhile, the Treasury Tribal Advisory Committee (TTAC) appointment/reappointment process is well underway. In this session, our panelists will discuss updates from the ongoing issue areas of tribal business structures and general welfare exclusion, as well as some newer priorities on the horizon.   
Speakers:
W Ron Allen, Chairman/CEO, Jamestown S'Klallam Tribe
Kenneth Parsons, Partner, Holland & Knight LLP
Derrick Watchman, Chairman, NCAIED
---
Indirect Cost Strategies to Maximize Reimbursements
Are you receiving everything you should be for your indirect costs? Tribes are entitled to receive reimbursements on indirect costs incurred to administer federal programs. It is important to consider different strategies with a combination of 638 and non-638 contracts to save general fund monies and increase the use of federal funds. This panel will discuss what indirect costs are and how to ensure your tribe is maximizing reimbursements from federal grants and contracts.
Moderator:
Terra Branson, Senior Policy Advisor, Clause Law, PLLC
Speakers:
Christina Cartier, CFO, Tuolomne Band of Me-Wuk Indians
Justin Lepscier, Grants Financial Analyst, FSA Investment Group
Mark Stout, Supervisory Auditor/Branch Chief, Indirect Cost & Contract Audit Division, U.S. Department of Interior. Office of the Secretary


---
---
---
Breakout Sessions
Breaking Free From a Bad Deal
You thought it was too good to be true, and now it is. For myriad reasons tribal leaders can be left carrying the bag after a deal gone wrong. Fortunately, there are options for these leaders and wisdom to be gained from the experience of others.  This session will include case studies from tribes who were able to break free from abusive cycles caused by bad deals, as well as expert advice on how tribes can protect themselves from being taken advantage of in the future.
Moderator:
Sue Fuller, Managing Director, Wells Fargo Gaming Division
Speakers:
Guy Barker, Secretary-Treasurer, Quapaw Nation
Erica Pinto, Chairwoman, Jamul Indian Village
Daniel Salgado, Tribal Council Chairman, Cahuilla Band of Indians


---
Fraud Detection and Prevention in the Finance Department
We depend on our finance departments to ensure compliance within our tribal governments. But what do you do when fraud or financial irregularities originate within the finance department itself? Due to the small size of many tribal governments, opportunities for misfeasance abound as employees perform multiple roles. In this session, our panelists will discuss proper procedures for preventing fraud in the finance department and catching it when it occurs.
Moderator:
Rodrigo Macias, Partner & CEO, Altitude Advisory Group
Speakers:
Michael Klatt, CFO, Port Madison Enterprises, Suquamish Tribe
Clement Rogers, Special Agent, Criminal Investigation Division – Group 1
Michael Wheeler, Supervisory Special Agent, IRS Criminal Investigation, Seattle Field Office Group 9


---
---
Closing Reception
Help NAFOA celebrate our 40th anniversary at the
Museum of Pop Culture
on Tuesday evening April 5th.    Bus transportation will be provided from the Hyatt Regency.
Sponsored by: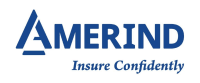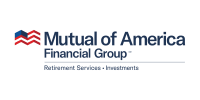 Kickapoo Traditional Tribe of Texas
The Suquamish Tribe